November 20, 2020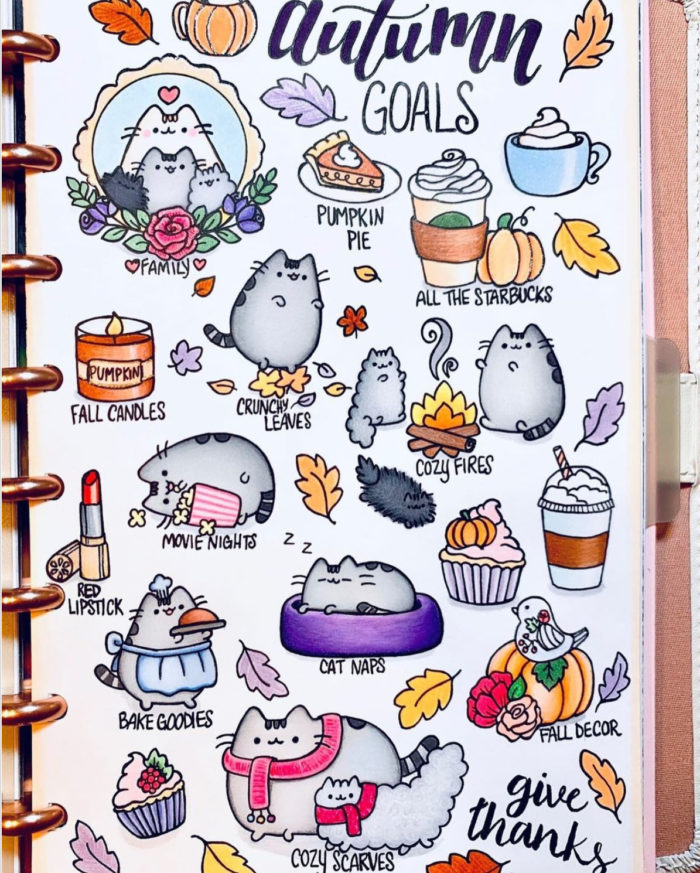 Cozy Naps… Delicious treats… Moments with loved ones…
…these are just a few of our favorite parts of Autumn!
This week's Fan Friday celebrates all the things that make this time of year so special!  Lisa's from @lxoetting and @pusheen.doodles Autumn Goals features adorable depictions of Pusheen and friends enjoying some comforting activities of the season. Which one speaks to you?
Have you been inspired by Pusheen and her friends? If so, please share with us using #PusheenFanFriday for your chance to be featured on Pusheen.com!