September 4, 2020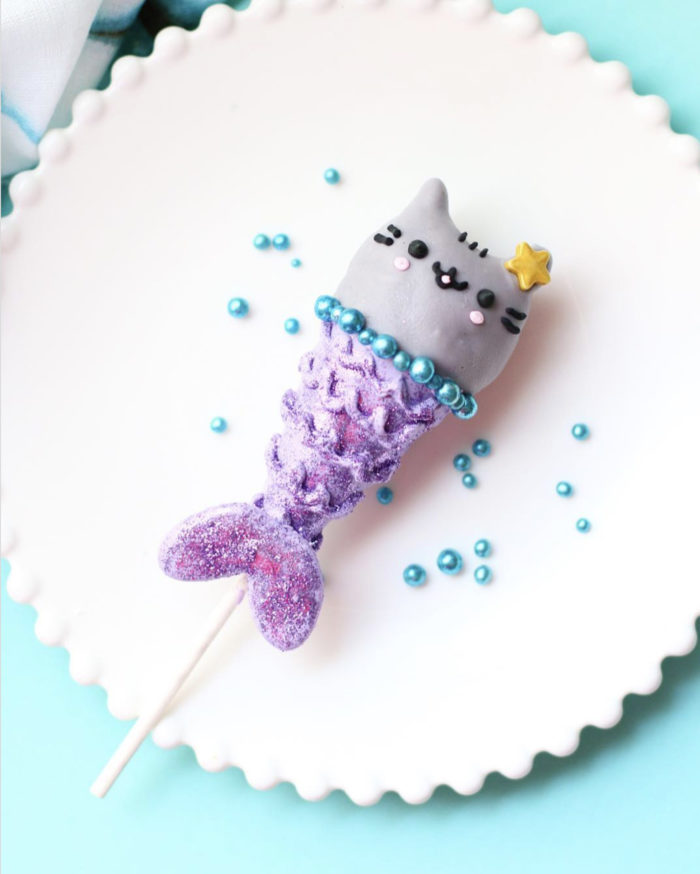 Swimming into the weekend with this week's Fan Friday is a truly mesmerizing mermaid dessert!
This purr-maid cake pop was created by Christina— Taking inspiration from Mermaid Pusheen's undersea adventures and collection of treasures, she has created this unbelievable dessert! We love the sparkling decorations used to create the details of a mermaid's tail, jewelry, and even some elegant bubbles on the side!
You can see even more of Christina's delicious creations on her Instagram, @christinascupcakes.
Have you recently created your own masterpiece inspired by Pusheen? Share with us using #PusheenFanFriday for your chance to be featured here on Pusheen.com!